---

Howdy! My name is Dennis Cheatham and I am a fifth year Senior at Texas Tech University in Lubbock, Texas. It being my fifth year here, I will graduate in May 1998 with a BFA in Design Communication and a BA in English (emphasis in creative writing). I am the 1997-98 Residence Halls Association (RHA) President, the President of WindRaiders Flying Disc Club (Ultimate Frisbee and Disc Golf Sports Club) and a member of Tau Sigma Delta Honor Society for the Allied Arts. More important than any of these though, is the fact that I am saved by the grace of God through Jesus Christ, His only Son. Hey, I've got a lot to be thankful for!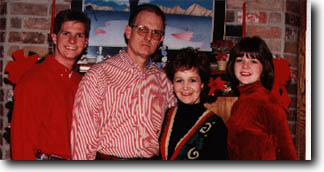 Here's the family, seen in a picture taken at Christmas in 1997. That's my sister on the right... the's a french horn player at Westfield High School in Houston, Texas and can really wail! (She's an excellent writer as well!)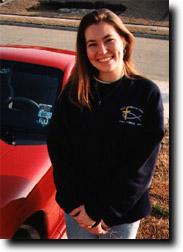 Here's a picture of Jennifer, my girlfriend who is attending Texas A&M in College Station finishing her work in secondary education this December. An inspiring Christian, one of my best friends, and a blessing from God, she is a big reason for many smiles and I miss her dearly when we are apart.

This picture is of my friend, Brian and myself on the day of his wedding. Pretty dapper looking guy, huh? He lives in Dallas with his wife, Renae and is a pilot (flying Boeing 727's!) for Express One.
---
This page last updated March 24, 1998
Have any comments or concerns? Write me at menace@ttu.edu
Your input is always appreciated!