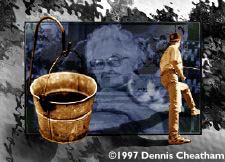 This piece, titled Memory is an experiment in the juxtaposition of memories and how they are interlaced within another. All work was done in Adobe® Photoshop 3.0.5.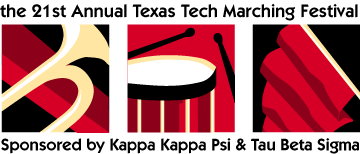 This T-shirt design was one done for the Texas Tech University Marching Band, as a promotional and fundraising item for their annual marching festival. Work was done using scanned-in drawings and enhancements in Adobe® Illustrator 6.0.
---
All work Copyright ©1997 by Dennis Cheatham

This page last updated September 10, 1997 Have any comments or concerns? Write me at menace@ttu.edu Your input is always appreciated!