DSVC 2011 Dallas Show Medalist!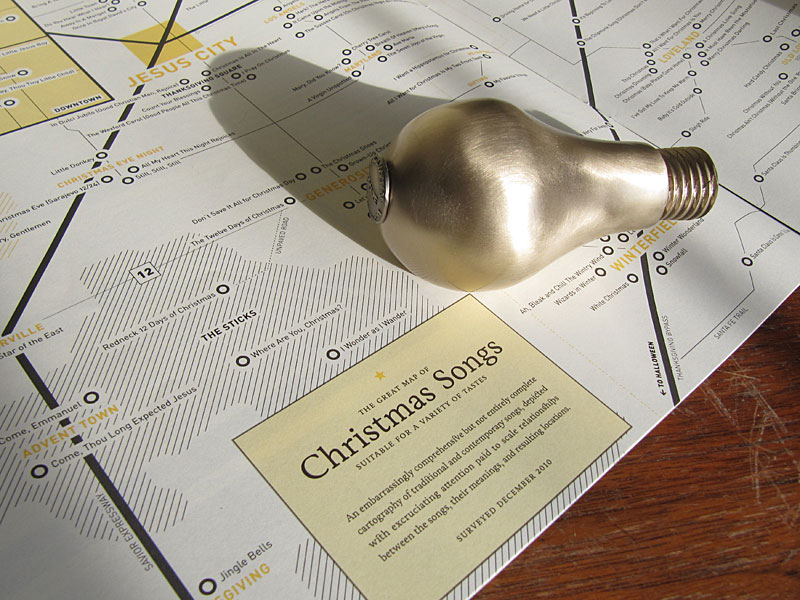 The effort of listening to, researching, and rendering Christmas songs paid off. The Great Map of Christmas Songs was chosen for the DSVC 2011 Dallas Show and wound up winning a Bronze Medal. It's an honor to win in an event that is seen as one of the premier design competitions in the region.
Also exciting was the fact that one of my professors, Alex Egner, won two gold medals for his fantastic work.