Four Smart Letters for NYLO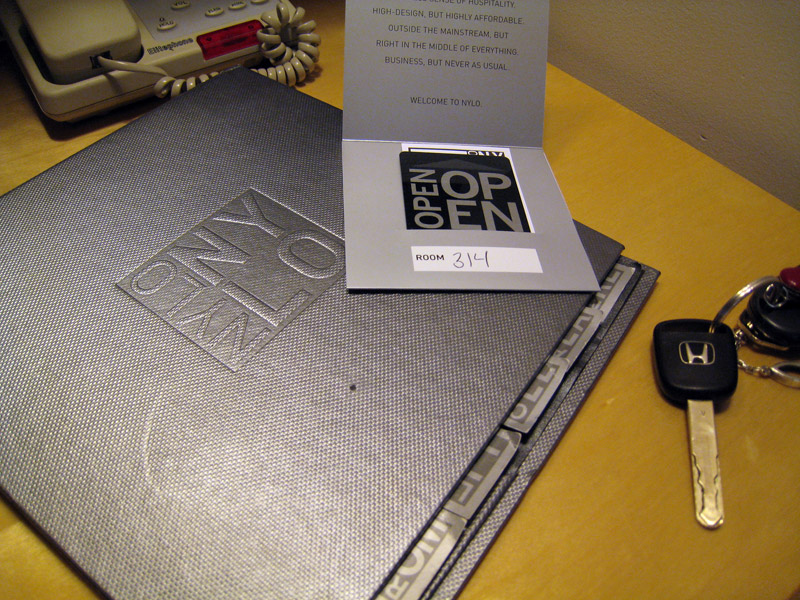 My wife and I stayed at NYLO last weekend for a local getaway. We had both been wanting to check out the hotel for its overt styling and obvious attention to design detail.
NYLO is a fascinating concept: it's a hotel that's inexpensive ($79 a night when we stayed) but still has a unique style that attracts guests because of its panache. While I wouldn't recommend NYLO for those seeking luxury or a quiet getaway, I will say that the consistent branding in their materials was fun to explore.
NYLO is four letters. Well, so are the words "shhh" and "hair" and "soap" all of which find their way into the black square motifs on the hotel's paper items. It's a simple but fun way to continue the brand of NYLO onto other pieces at the hotel. I found myself looking for more four-letter words to see what they may have come up with next.
Of the brand and hotel they've created I can only say:
N – I – C – E