What I Learned: Semester Four
design research
ethnography
field work
UNT
Writing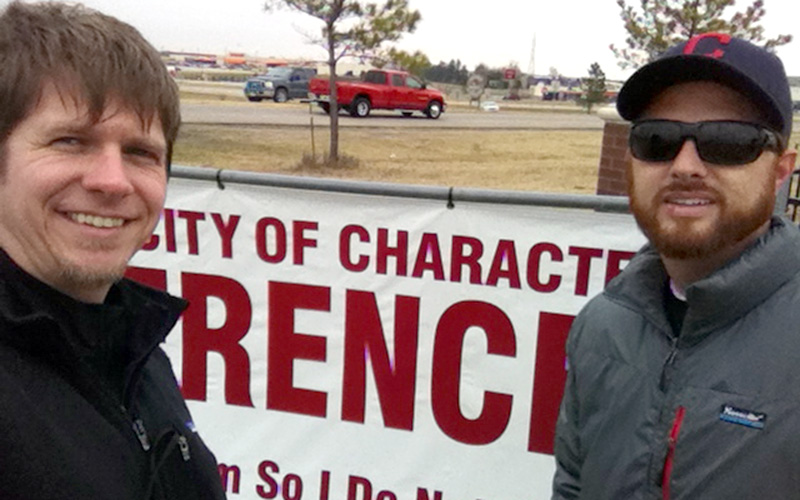 The fact that my semester four review is being posted in July is a clear indication of how it has bled into summer. Semester four's conclusion was merely a blip considering it was directly followed by a trip to the United Kingdom to present a paper at a conference, the launch of a 750 page, responsively designed website for Irving Bible Church and a 4,000-mile ethnographic research road trip through the northern United States. Though while its "thunder" may have been effectively stolen by my summer exploits (can I call them that?) it by no means was a wash. Quite the opposite, I have semester four to thank for growing me to examine statements and problems more critically than ever before. Here's what I learned:
Employing Critical Thinking to Inform Critical Methods in Design
Michael Gibson
While semester three's focus was on design research methods and design research theory, this semester was largely on operating those methods and theories. One of my professors encapsulated the primary goal of the focus on critical thinking this semester in a simple statement…
"…so you can get your way."
That sounded like a pretty good goal to me. I mean, who doesn't like to get their way? Through exercises that built up my classmates' and my understanding of logic and classical rhetoric, readings that exemplified the formation of sound arguments through the development of solid supporting statements, and a dozen weeks of running the gauntlet of writing four publishable papers, I became aware, got stronger, and had a significant weakness exposed:
Aware of my own tendencies of speaking in absolutes and aware of how often others make sweeping statements without effective support or evidence.
Stronger at crafting solid writing which makes a clear stand and then is backed by evidence, adding strength to my argument.
And my complete lack of typing skills was exposed.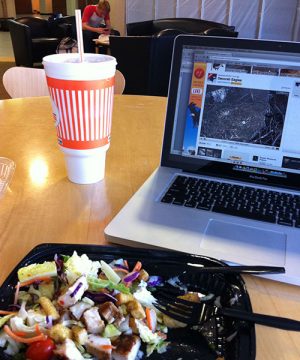 My degree in English and writing experience served me well in this course as the ability to write quickly and efficiently was essential. Considering I probably wrote about 10,000 words over the course of four months for this class alone I can personally say that the curriculum was a great workout for strengthening the quality of my writing and exposing my rhetorical weaknesses.
While I was repeatedly challenged to develop and sharpen my writing and reasoning skills the work never became repetitive thanks to the fact that topically, the content of my papers was completely open. In my first paper, I wrote a genealogical criticism on Cascading Style Sheets (CSS), the driving language behind the look and feel of websites. Following this, my classmates and I were challenged to craft a zeitgeist criticism where I examined the fourth movement of Aaron Copland's Symphony No. 3 as a manifestation of the transition of the United States to the position of world superpower at the close of World War II. The third paper I wrote was a rhetorical criticism exploring the bold paint schemes of Southwest Airlines aircraft as an argument for their position as a maverick in the airline industry at the time of their inception in the early 1970s. My final paper came somewhat full-circle in its content, where I wrote a formal criticism of the state of web design education in design departments at leading colleges and universities across the United States. This final paper is currently being edited for submission to a design journal.
Over the course of the semester, while I wound up writing four distinct papers, my classmates and I were required to research and make a case for twelve total topics (three for each potential paper) from which the final topics sprung. And while I didn't write twelve papers, I did finish the course with four solid ones and about six topics to which I'd like to return for future study and publishing.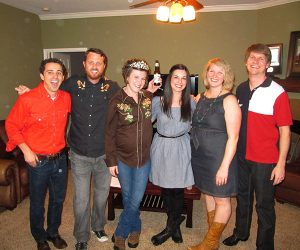 My experience in this course strengthened my belief that the ability to identify a topic of interest, conduct research on that topic, and then take a stand on it and argue for that stance convincingly with rigor is a powerful asset. I have also learned that a natural extension of this same skill is the ability to examine someone else's stance and then test it for truth and, if necessary, debunk it and argue against it. When put together, the abilities to form and test the soundness of arguments and stances are invaluable strengths in the work of acting as a designer-advocate through research projects, for my own clients, or in what I teach in the classroom.
Designers, by the nature of our professions, are repeatedly required to make (often polarizing) decisions and in turn, must live with those decisions and defend them. We are responsible for the work we do by those who rely on our research findings, by our clients, and in design educators' cases, our students. After a semester of critically examining hundreds of pages both in my reading and through writing, I believe that the best way we as designers can honor that trust is to rigorously examine what's around us and then base our decisions on those findings, supported by strong evidence and well-formed reason.
Aha!
For me, the best way to start writing a paper is to draw it.
Collaborative Design Studio
Keith Owens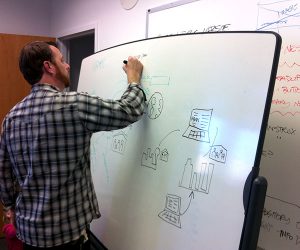 I know of very few designers who are an island: self-sufficient, independent, and in charge of the entire process from beginning to end. And in my limited experience, I am aware of even fewer researchers who do their work without any sort of collaborative effort. In Collaborative Design Studio, our team of three of my classmates and myself (affectionately named The Honey Badgers) were tasked to propose, design, research, and produce a case study. The parameters were very open for the semester and the topics and areas for the study were limitless.
Which is exactly where my team started. Without limits.
The Honey Badgers began formulating research questions that would allow us to examine problems like: how to activate the untapped resources of the American aging population, how to encourage community environments in cities, how to empower people to redesign their lifestyles to reduce consumer debt. Yeah… really big problems. And mind you, we had 16 or so weeks in which to do all of this world-changing global-reaching research.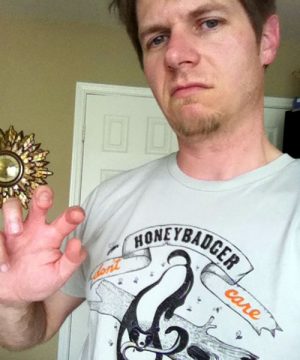 Well, it took about three weeks for us to realize our eyes were a little bigger than our stomachs, and thanks to guidance from our professor we began to focus on an instance for examination that was far more realistic considering our time frame. And therein lay the three most important lessons of the semester: delimit, delimit, delimit.
Our team focused on the Character Initiative of the City of Owasso, located roughly 30 miles north of Tulsa, Oklahoma. This campaign consists of a series of 48 character-driven words and their definitions appearing on banners and in utility bill inserts posted around the town. A new character word/definition combination (words like "benevolence" or "deference" or "compassion") is presented every month in Owasso for over ten years. Upon discovering this initiative, our team became very interested in the reason for and the effects of the placement of these character words on the residents of Owasso.
Over the course of the semester, our team designed a study, which took us through the process of formulating a viable and answerable research question onto secondary research on the concept of virtue ethics and the power of personal character as an ideal. Then our team completed literature reviews and secondary research on the value, formation, and attitudes surrounding character while also conducting etic observations and field research in Owasso to help us understand the culture of the city and the people who live there. Our team developed, planned, and facilitated a charrette (an intensive session focused on solving a problem) where other student-designers in our class became part research subjects and part solvers in framing the culture of small American cities and how to best support character building in them. Lastly, members of our team spent several days in Owasso meeting with policymakers and interviewing citizens on the goals for the initiative and citizens' reactions to it.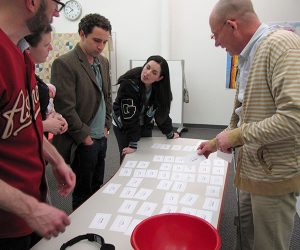 The project culminated with an answer to our research question: "Has the intent of the Owasso Character Campaign been realized in the minds of the citizens?" Our research rendered a strong "yes" and a 42-page case study document that reported our findings and recommendations for future research. But the research also resulted in new areas for examination within the population we sampled with regard to communal engagement. Our team discovered new dynamics of the campaign we hadn't expected, and as design researchers, our team (combined with the other research team from our class) began to develop design prototypes for extending the campaign's effectiveness and relevance. Through the interview process my colleague John Hicks, developed a very effective data-gathering field tool and he and I developed an interview process, which allowed us to gather data quickly while respecting the time of those who took the time to speak with us.
Along the way I learned a great deal about how to design and operate research, the methods involved in designing such a study, and executing and producing the research well; all the while doing it collaboratively as a team. It's been said that the way to learn something best is to do it. The work of "doing" taught me invaluable lessons in what it means to produce a complete study. And the fact that it was done collaboratively with others from other design disciplines made the product and the learning process more fruitful because of the diversity of backgrounds and experiences of those involved. While working as a team takes more time, the result is greater than one could produce on their own.
Aha!
Delimit.
Seminar in Asian Art: Buddhist Art in India
Dr. Lisa Owen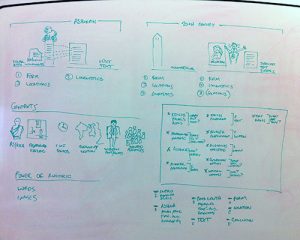 Before this semester I never intended to study Buddhist art in India. I never intended to spend a semester learning about something that I would have told you "would have no benefit to my course of study, whatsoever." I never expected that Buddhist art would mean anything other than three more hours toward my MFA degree.
But before this semester I lacked the ability to connect ideas and concepts as I can now, thanks to Buddhist Art in India.
The toughest part of this course was getting up to speed on Buddhism and ancient India, both of which I knew embarrassingly little. But once words and names like sangha, Śākyamuni, Sarnath (and a slew of other words not starting with the letter "s") became part of my vernacular the work of addressing Buddhism and its role in ancient India became a lot easier. And that's when the fun began.
While the aesthetic qualities of Buddhist art were part of our study, the cultural influences that informed the creation of the art and the interpretation of it by those who (re)discovered it in the 19th century piqued my curiosity and interest. As a class, we explored how those who worked to recreate an accurate picture of ancient Buddhism in India via texts that were left behind largely ignored visual or archaeological evidence, which sometimes refuted what was written in those revered texts. We also touched on concepts within the practice of Buddhism and how they were manifested in or contradicted by the art we studied. At times, we read respected scholars who, even though I had a very limited understanding of the material, made conclusions I could argue against effectively.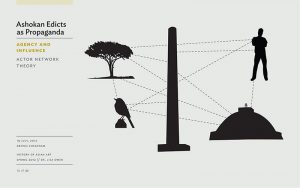 In all, I have a better understanding of a belief system, a region, and a time period of which I knew almost nothing about when I started the semester. But the fact that I took the course at the same time I was engaged in strengthening my critical thinking was the stuff of providence. I was challenged to critically examine a subject that was completely foreign to me and by doing so, allowed me to test out the strengths of my assertions without the prejudice that can come from holding a subject matter too dearly or thinking you know it all about what you're studying. Because of this, while I was learning about the Buddhist art of India I was also learning the importance of critical thinking, regardless of the discipline in which it is applied.
Of course, the fact that I was completely new to Buddhist Art didn't mean that I didn't manage to wedge a little design history and criticism into the class. My final paper and presentation took the edicts of the ancient emperor Ashoka, which were inscribed on hulking stone columns and large rocks across his ancient kingdom and compared them to the propaganda of the middle 20th century in Asia, the Soviet Union, Europe, and the United States, citing visual evidence of posters, statues, and commercials among other rhetorically-charged materials from the period. The paper was a lot of fun to research, challenged me to form connections I could support, and served as a capstone project for the semester coming from a class I never intended to take.
Aha!
Sometimes, in order to more effectively understand a concept you have to change your concept of understanding.
Up Next
During the summer break, I'm trying to play some disc golf, catch up on the reading I want to do, and take a breather but it's likely that breathing will just have to wait. I am currently focused on preparing for my final year which will bring my practicum project (thesis), teaching classes at UNT as a Teaching Fellow, and the start of my search for an assistant professor position at a university or college after I graduate in May 2013. Semesters five and six will bring some challenges and opportunities which will likely stretch me just as much as semesters one through four have done so far. My focus now is on limbering up so I don't pull something.