Learning, Understanding, and Applying Research and Design for Meaningful Experiences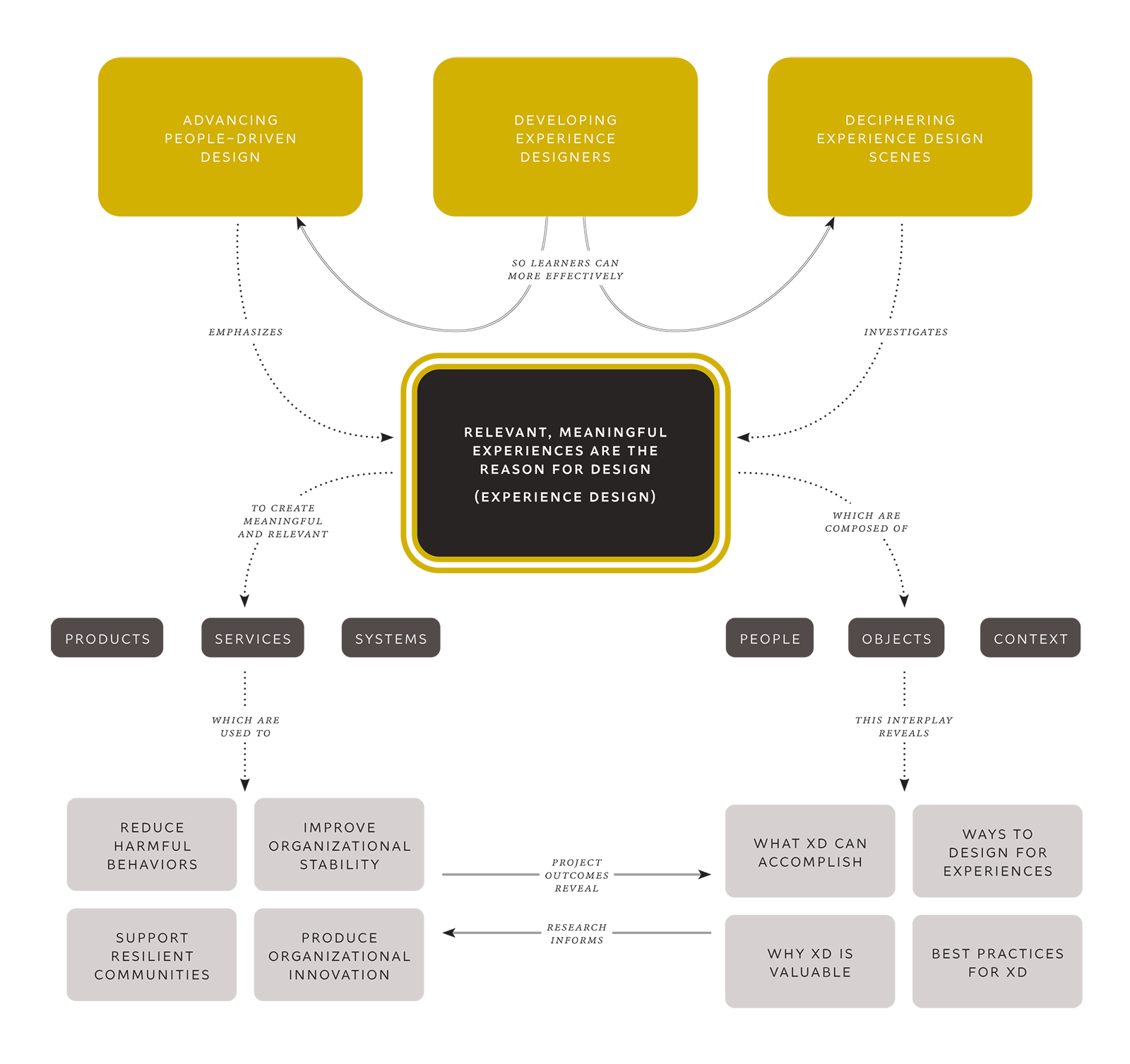 Some experiences are better than others, and all too often, products, services, and systems are to blame for the cruddy experiences. My research, teaching, and design are chiefly concerned with people's experiences where design is a factor. I do this in three ways:
Advancing People-Driven Design: Facilitating the creation of outcomes with populations to empower communities to create products, services, and systems that align with their goals and values. Our Living Values research team is using this approach to learn what prevents people in underserved communities from recording their end-of-life choices.
Interpreting Experience Design Scenes: Exploring what experiences are and in what ways design can facilitate more meaningful experiences. I want to better understand where designers' blind spots are—where we are not meeting people's real and perceived needs and what communities we may be neglecting. My work in this area has produced Aspects of Experiences for Design (AoE4D).
Developing Experience Designers: Facilitating learning and mentoring future experience designers who have the knowledge, thinking, and skills necessary to lead and create experience-centered outcomes. Designers who can research and ask important questions like: "What's really going on here? What is the root cause of the problem?" My colleagues and I are doing this work through xdMFA, the MFA in Experience Design program at Miami University.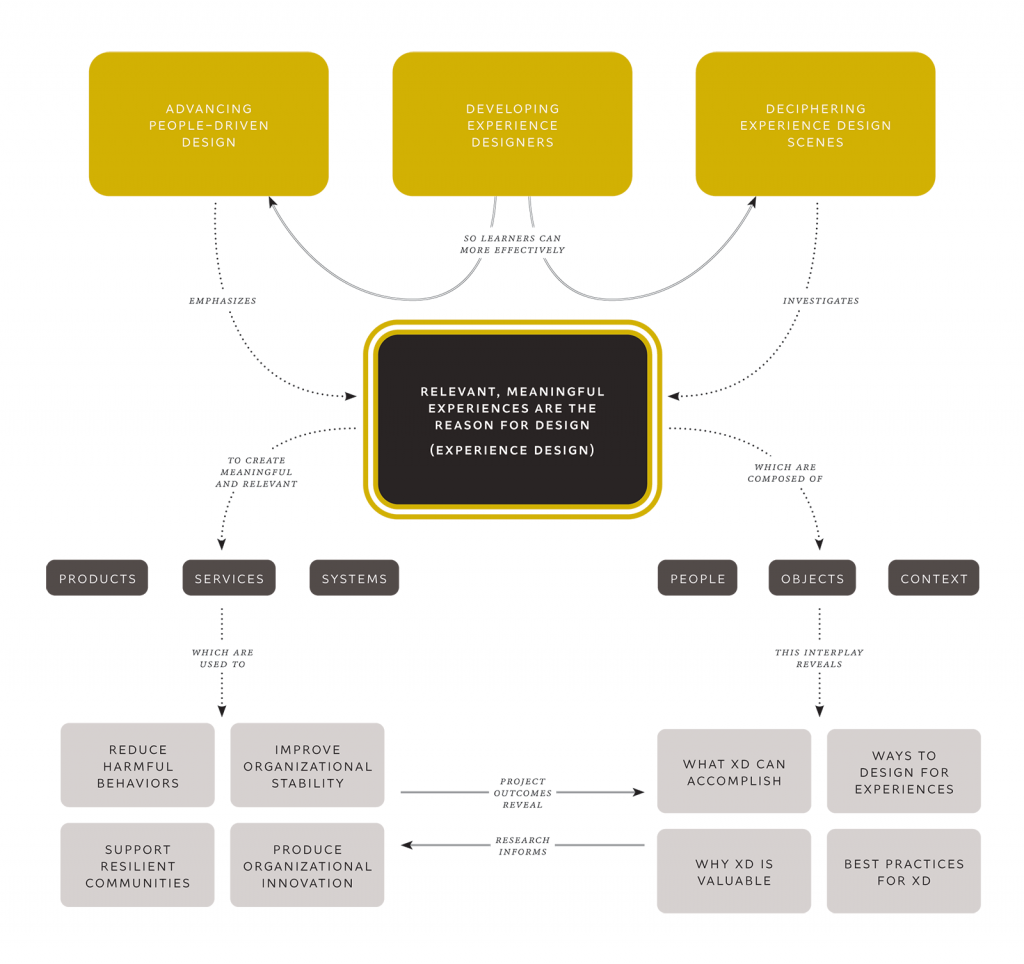 All three areas work together—they dovetail and contribute new discoveries in the other areas. Here's to the adventure ahead for experience design!